NEW! Simple Salon mobile app is live!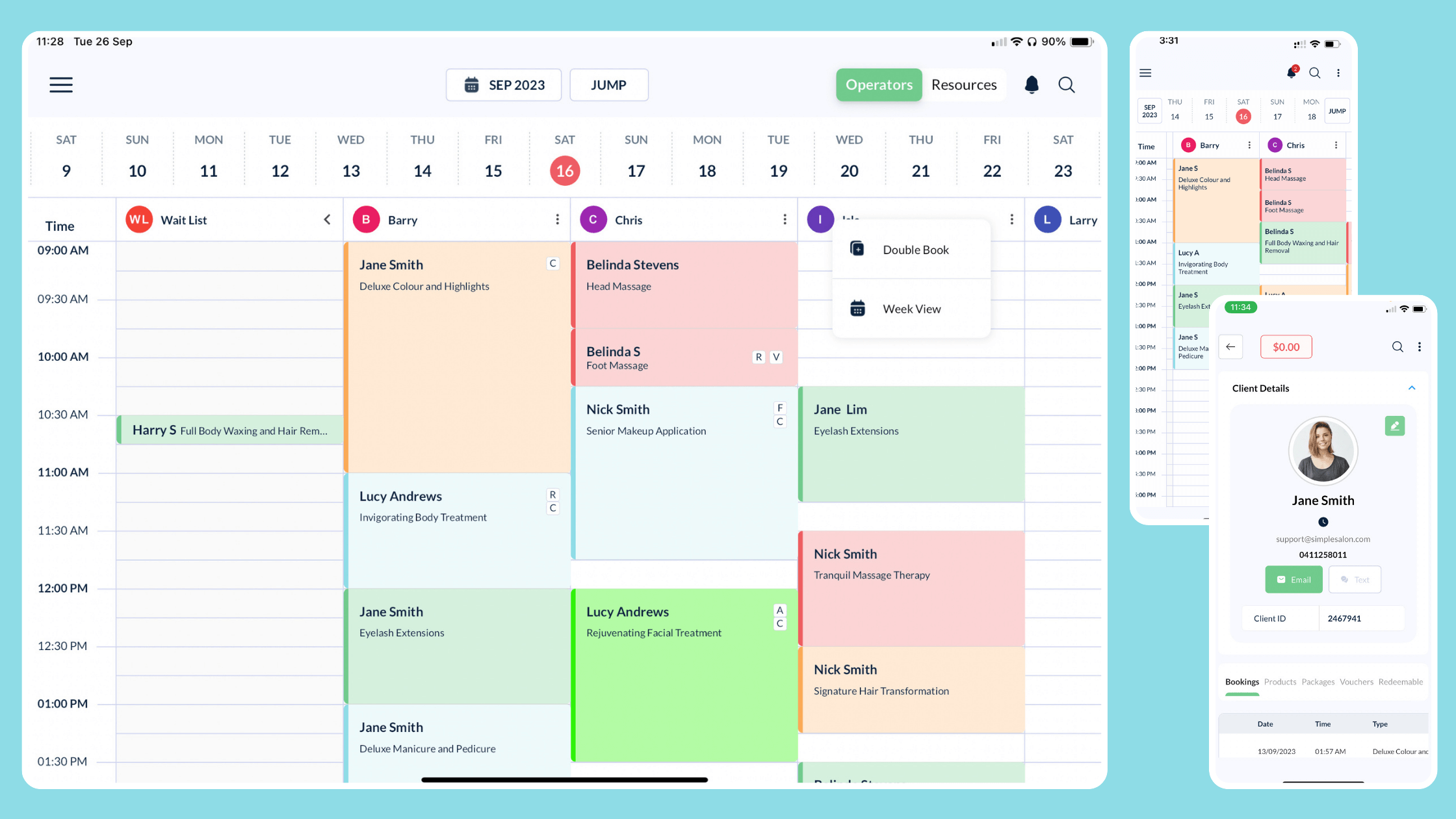 The all new Simple Salon mobile app is now available in the app stores
Hey there, Simple Salon Fam!
We've got some incredibly exciting news to share – the brand new Simple Salon mobile app is live and it's a total game-changer! Picture a sleek, modern looking, powerful app that fits right into your pocket, ready to revolutionise how you manage your salon.
Totally re-imagined
Forget everything you've seen before. We've re-imagined and re-designed the app to be your go to tool for seamless appointment scheduling and effortless client management. The new app is an exponential leap forward in access to your business. It's all about streamlining your salon operations, giving you more time to focus on your clients. Anywhere, anytime.
Available on all devices
Don't worry, no one is left out! The new Simple Salon mobile app works on your phone and tablet. And is available on Apple iOS and Android devices today.
Just the beginning!
But wait, there's more to come! We've got an amazing Point Of Sale feature in the works that will take your salon management to a whole new level. Imagine your front desk being totally powered by an Apple iPad or Android Tablet.
Powerful multi-location support
Are you a Simple Salon Dome customer? Do you have multiple locations? Well, the Simple Salon app gives you un-seen levels of access to manage your locations from your mobile device. Our goal is to have you managing your empire from wherever you are.
Download today
Get started today, head to the Apple App Store or Google Play Store and log in with your normal Simple Salon account.
Keep Up-to-date
Stay tuned for more updates, and let's make managing your salon simple and stylish!