Welcome to the Simple Salon blog
Check here for the latest updates, tips and tricks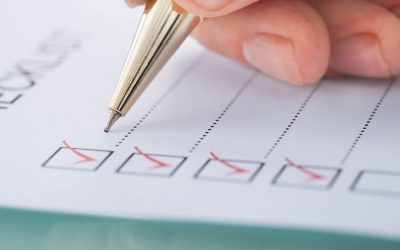 Simple Salon is a powerful business tool specifically designed to grow your business and increase your profitability. Use this blog post as a Business Checklist to ensure that you are utilising each of the 9 features mentioned below to maximise your business potential and become more successful.
Reduce your number of 'No Shows'—Simple Salon has been specially built to ensure that you don't find yourself with empty seats due to your clients forgetting their appointments. Simply turn on your 1-Touch Marketing for appointment reminders, and your clients will automatically be sent their SMS or email reminder a day or two before their appointment. With the added benefit of 2-Way Messaging, your clients can reply Yes to their SMS reminder, which will automatically pop the letter C, for Confirmed, on their appointment. This an incredibly simple way to make your business that bit more successful.
Track your performance so you know which areas of your business require attention—We have provided you with a wonderful way to see at a glance how your business and staff are performing. The Simple Salon Dashboard gives you a visual snapshot of your sales, operator revenue, and rebooking rate for the day, week and month. Use the Dashboard to learn your sales trends and identify opportunities for growth. The Dashboard equips you with useful information so that you know which areas of your business require attention, to then be able to adopt the right marketing technique for new growth.
Take bookings 24/7—Enlarge the window of opportunity that clients have to make appointments by turning on your Advanced Online Bookings. While you're at work, and even better, while you're not, your appointment book can keep filling up. Your existing clients, and new clients, can jump online via your website and book themselves in. Setup your salon and staff hours to reflect your availability online. You can also enable online payments so that all online bookings are pre-paid in full via your online booking site. With the Simple Salon Online Bookings business can keep growing by the minute.
Engage with your clients—Each time you engage with your clients on a personal level you build a stronger connection. Even just an automated Welcome Message for your first time clients, or a 'We Miss You' SMS or email sent from your Marketing page—each time you reach out to your clients they notice, and as a result are more likely to come back.
Keep asking us questions—The Simple Salon Help Desk agents have an outstanding level of understanding for the every single question you have. With super prompt replies, and answers which are set out in a very easy to follow way, all the help you need is at your finger tips from your Help & Support page. From there you can send us your questions, as well as search for any topic in your Knowledge Base. When you reply on us for support and trust the process, you will have a better understanding of your Simple Salon and how it is designed to make your business more successful.
Build a loyal client base—We suggest that you do this with Gift Vouchers and special Client Discounts for loyal customers. You can use your Client Visit Report and Best Client Report to see who your biggest spenders are, then give these guys a voucher to encourage them. You could also implement the Loyalty Program to reward clients with points, which they can use to redeem services when they reach a certain amount. When you have a loyal client base, you have a solid business foundation.
Stress free accounting—No more double entry required. Have your accounting processes simplified with the Simple Salon integration with Xero Accounting. All of your figures are automatically sent from your Simple Salon account into your Xero account at the end of every day.
Integrated payment processing—The Simple Salon integration with Stripe means that you can take credit card payments via your online bookings site, as well as directly from your Simple Salon POS page on any computer, smartphone or device. Take payments from anywhere, anytime.
Safe in the cloud—Simple Salon is a powerful web based software solution and there is no installation or downloading required. You can access your Simple Salon from anywhere, anytime, and from any computer, device or smartphone. Your data is safe & secure in the cloud, as we use the same security technology as the banks. Go online, as the possibilities for how and where you do business are endless—fly to the other side of the world if you want to.
So, how do you make your business even more successful? All of the above.
If you haven't already, click here to sign up for your Simple Salon today!