Welcome to the Simple Salon blog
Check here for the latest updates, tips and tricks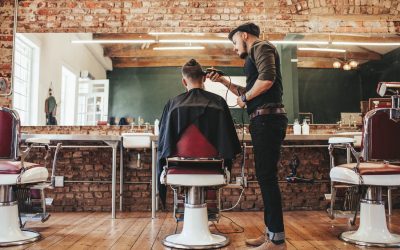 It's been a few weeks since Slick was launched to our Simple Salon clients. We're super excited to see how many of you have already got your salon listed and have added your operators, services, profile pic and salon profile description to your Slick account. The response to Slick has been fantastic!
Read on to see which of the following three categories you fall into to find out what's in store for you next. Exciting times ahead.
You haven't done anything… and you're wondering what all the excitement is about
Slick is your new advanced online booking app which will be released to the public very soon. You need to get your salon listed on Slick stat because if your business isn't listed on Slick, customers won't be able to book online at your salon. Click here to check out one of the latest blog posts and get yourself up to speed… you don't want to get left behind.
You've listed your salon on Slick, but that's as far as you got
If you've only got as far as listing your salon on Slick, don't stop there. You're only minutes away from completing the setup. In order for your existing clients and new clients to make online appointments with you, you'll need to have your operators, services, profile pic and profile description set up too. This takes a matter of minutes, so click here to see how. Even if you just get your top 5 or 10 services on Slick, you'll be able to take online bookings.
You've done it all… in fact, you were so quick, you were probably the first one
If that's you, then you'll have your salon listed on Slick, as well as your operators and services displaying in your Slick account. You have also added in a slick (excuse the pun) looking pic of your salon and an enticing profile description which beautifully sums up the culture of your salon. If this is you, then here's what you have to do next… sit tight, get excited and anticipate the release of the Slick app to the public.
Our Online Booking partner Slick will be releasing the Slick app to the public very soon by making it available to download from the App Store and Google Play so that anyone will be able to book their appointments online via Slick.
Stay tuned by keeping an eye on the Latest News section in your Simple Salon account.