Welcome to the Simple Salon blog
Check here for the latest updates, tips and tricks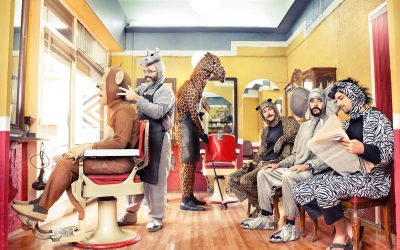 A topic that pops up every now and then is that of a Wait List or Cancellation List. While Simple Salon doesn't have a specific feature for it, there's a great workaround you can do. The workaround works so well that by the time you set it up you'll think that it really is a specifically designed feature—and that's the beauty of Simple Salon, it's flexible enough in its functionality to allow for all sorts of varied setups. Not everyone operates the same way, so in most cases Simple Salon will mould to fit your way of doing things.
A Wait List or Cancellation List is a column in your Simple Salon Appointment page where you can put appointments for clients who are waiting for some available time to open up in an operator's column. Essentially, they are waiting for an existing client to cancel so they can take their spot.
As you might know, Simple Salon allows you to have automatic SMS and email appointment reminders being sent to clients a day or so before their appointments. With this in mind, you can't just go ahead and create a new operator column and call it "Wait List" or "Cancellation List" and then start throwing appointments in there, because these waiting clients will receive an appointment reminder for the appointment they're not yet actually booked in for.
All good, this is where the workaround comes into play. So, you have two rounds of appointment reminders right? (If you didn't know that, click here to learn about your 2 rounds of reminders). If you're doing the Wait List thing, the trick here is to ONLY enable your 2nd round of appointment reminders. That way when you put an appointment in the Wait List column you can flag it as Confirmed (so that the letter C is displayed on it) and then the client won't receive a reminder—because the 2nd Appointment Reminder doesn't send to clients who have a C on their appointment.
Got it? Great. So, just to recap—turn ON your 2nd Appointment Reminder, turn OFF your 1st Appointment Reminder, create a new Operator called "Wait List" (or whatever you like), put waiting appointments in Wait List column, and while they're in the Wait List column flag the appointments as Confirmed.
Click here for the article which will show you the steps (with pictures) so you can go through the setup correctly from start to finish.
If you don't have a way of setting up a Wait List in your salon, get Simple Salon first, then you can have your Wait List. Click here to get started today.