Welcome to the Simple Salon blog
Check here for the latest updates, tips and tricks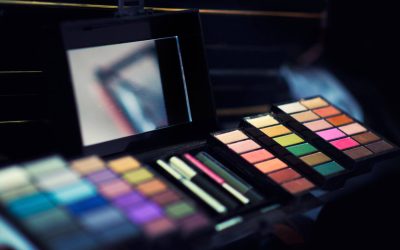 There are a few ways you can account for the products you use during your clients' appointments. You can process the usage under Salon Use, create Salon Packages to bundle together services + products, or simply add the client to POS when they pay for their service(s) and add the products to the sale also. It all depends on whether you want the products accounted for under the client (as a part of their history), or if it's more about just tracking the use of the professional products, so that the product quantities adjust correctly.
Salon Use—this is the feature specifically designed to track the use of professional products. All of the products that you use during a clients appointment (makeup, treatments, botox) can be counted in your Simple Salon system. Once a day, or week (whatever your preference) simply open up POS and click the Salon Use button. Add to POS all of the products used and click Save Sale, the quantities will be deducted. Click here to see Salon Use in action.
Salon Packages—bundle together a bunch of items (service + products), then sell it as a package to account for the service(s) the client wants to book in for, and the products which are used during their appointment. After you add the client to POS and sell them their package, you can Lock In their pre-paid appointment via the Packages section in their client card. From the Products section simply Collect the products after they have come in for their booking, and the quantities will be adjusted. Click here to see how you can setup and use your own Salon Packages.
Adding products to POS—you can also account for the products used during the clients appointment on the fly. Add the client to POS, along with their service(s), simply click Add Items, and choose Products to pick the specific products from the right side panel. Add them all to the clients sale, and Receive Payment. Now, you might decide to make these products have a Retail Price of $0, that's if the client isn't actually paying for them specifically, but rather it's about making a record of the products used in the clients client card. Click here to see how to add products to a clients sale in POS.
Have a go at all three ways of accounting for the use of products and pick which one suits you and your staff best. The Salon Use feature is how your Simple Salon has been designed to track professional use products, but we've highlighted a couple of extra ways for your convenience.
If you haven't got Simple Salon yet, it's time to venture out into new business territory.
Click here to get started today.